Trust supports new plaque commemorating Manchester's theatrical past
October 11, 2022
A new plaque has been unveiled at Central Library to commemorate the much-revered Library Theatre Company and the Library Theatre.
On Friday 30 September, the Lord Mayor of Manchester, Councillor Donna Ludford, was joined by guests and supporters of the initiative from the Library Theatre Company, HOME, Manchester Central Library Development Trust and Manchester City Council to celebrate the occasion and unveil a plaque to mark the spot of The Library Theatre.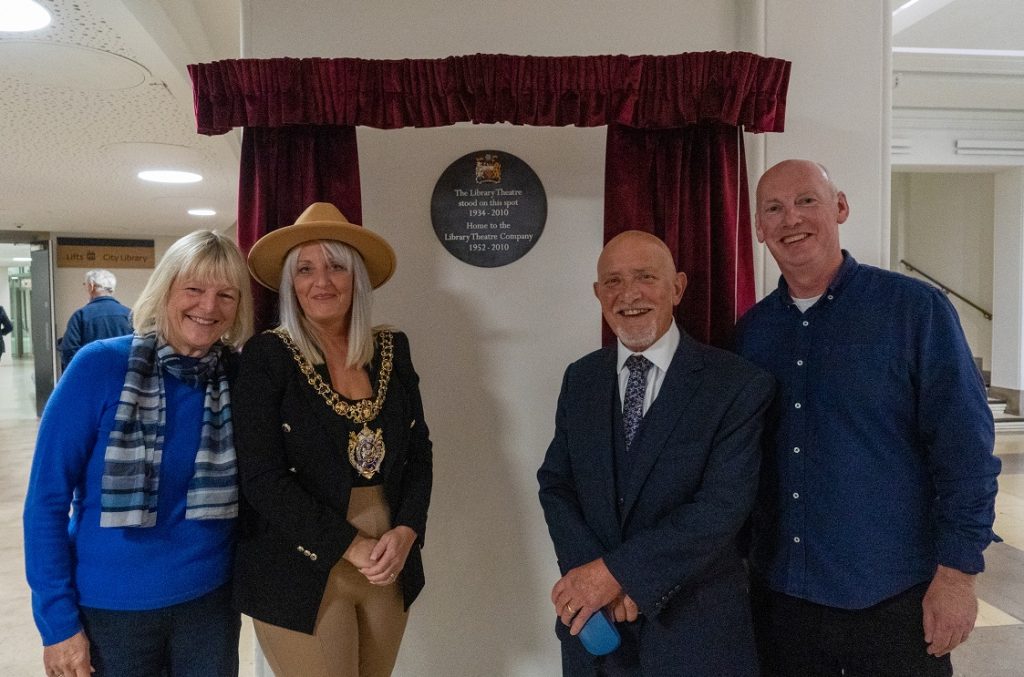 The Library Theatre and The Library Theatre Company, were Manchester City Council's jewel in the crown of its performing arts provision. The organisation was internationally renowned and produced award-winning works of drama and musical theatre amongst them European and national premieres.
The new plaque, situated in the Lower Ground Floor of Central Library, close to the original entrance to the Library Theatre, marks not just a treasured and fondly remembered theatre space, but also the city's unique role in providing something of great cultural importance to Manchester people.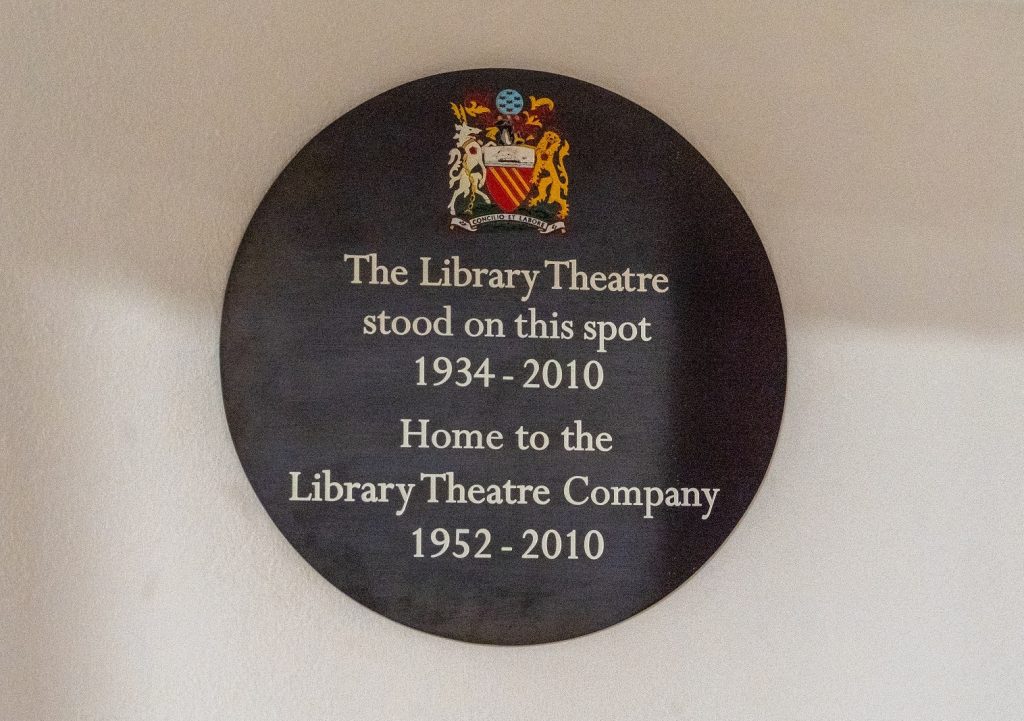 The Library Theatre occupied the basement of Central Library for over 60 years. The Library Theatre Company opened with a production of Oscar Wilde's 'The Importance of Being Earnest' in 1952 and continued to put on brilliant shows for Mancunians to enjoy for decades until it's closure in 2010.
The Library Theatre closed in 2010, but the Library Theatre Company continued for four years to present it's work at the Lowry's Quays Theatre and was merged with Cornerhouse into HOME in 2015 where the legacy continues. Visitors to Central Library can now see the plaque on the Lower Ground Floor.
Roger Haines, Ex-Associate Director of The Library Company, said:
"I look back with huge gratitude to the Library Theatre Company and the unfettered support it received from the Council – it was a wonderful family, and one that gave me opportunities that I would not have had elsewhere.
The joy I got from working there, and learning there, was paramount. Without my relationship with the Library theatre my professional life would, I know, be very different. "
Adrian Morgan, Ex-General Manager of The Library Theatre Company, said:
"In the early 1950s something wonderful happened. Manchester City Council made the extraordinary decision to fund directly a buildings-based producing theatre company; to provide revenue support for a theatre company which was to be a council service.
The word unique is much mis-used but Manchester City Council's decision in August 1952, to establish the Library Theatre Company, and to employ those who worked in it, was indeed unique in this country; it was one of a kind.
This plaque is here to commemorate all those people who worked for the Library Theatre Company, in whatever role and capacity."