Urgent Book Gifting Appeal Launched
November 11, 2020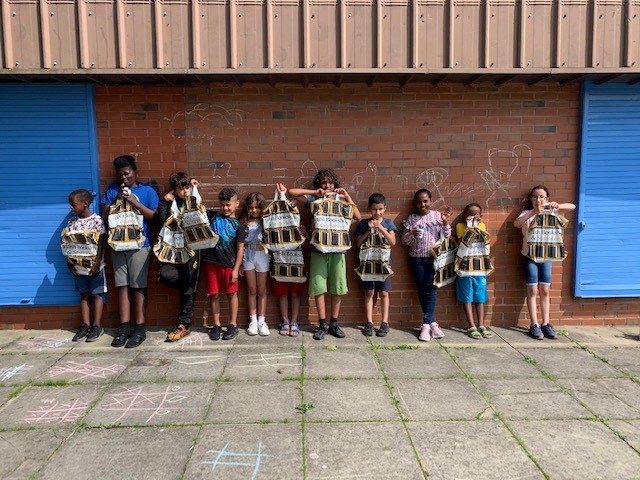 We are delighted to launch our new appeal to support the Book Gifting initiative delivered by Read Manchester and Manchester Libraries
Helping children to love reading is crucial to developing literacy skills, wellbeing and life chances. Reading is the foundation for success and employment. It enables children to succeed at school, helps them develop broader skills, and leads to healthier, happier lives.
However, in 2018, National Literacy Trust research found that 40,000 school children in Greater Manchester didn't own a single book at home.
Read Manchester and Manchester Libraries work tirelessly to improve literacy and life chances. This summer, with partners, they delivered a huge number of books and resources to children in Manchester. More than 20,000 books have been gifted since the first lockdown started in March to help keep children reading. Along with books, Early Years magazines, stationery packs and Creative Care Kits were also gifted.
Organisations who benefited included play schemes, foodbanks, community groups, summer schools, SureStart Centres, refugees and youth groups, as well as families of children with special educational needs, who received an activity pack and craft materials.
But there is still much more work to be done…
Many Manchester libraries have had to close or offer a much more limited service during this second lockdown, which will further increase children's barriers to reading. Research from the first lockdown showed that access to books had a direct impact on reading behaviour.
Lockdown has had a disproportionate effect on the most vulnerable families, many of whom have no access to computers and the Internet, or only limited Wi-Fi access. This means that hard copy book resources become even more essential if the gap in attainment and opportunity is not to widen even further. An NLT survey in July 2020 found that nearly 60% of children used reading to help them feel better, and 50% to help them envisage a better future.
Children and young people who did not have their own books, or books they liked, read less frequently than before the first lockdown. A prominent theme emerging from children's reflections on their reading experiences under lockdown is inequality in access to books.
Stephen Sorrell, Chair of the Trust, said: "We are delighted to support the book gifting initiative at this critical time for children and their learning. Support for Manchester Libraries and Read Manchester will help to ensure that during the second lockdown in particular, no child should be without a single book in their home and we hope people will give what they can to help this Christmas."
This Christmas, please make a donation to support the Read Manchester and Manchester Libraries Book Gifting initiative: https://www.justgiving.com/campaign/mancbookgifting
By donating to this appeal you will be helping us to get books and resources to children and families in Manchester who need them most.
Thank you