Book Gifting Appeal Update: A Big Thank You!
January 27, 2023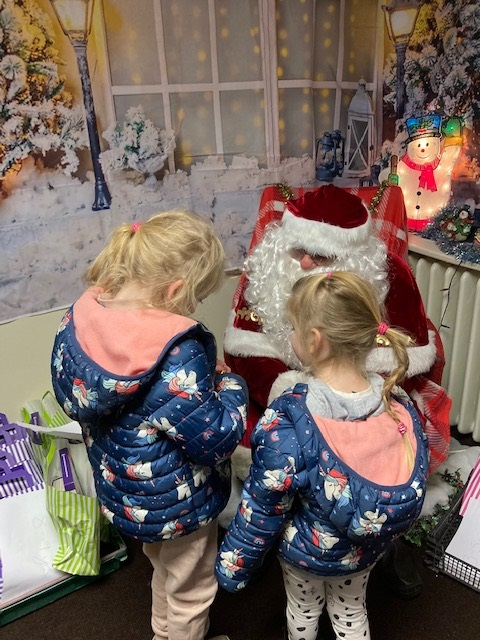 In November, Manchester Central Library Development Trust launched an urgent book gifting appeal to help Read Manchester and Manchester Libraries campaign to get brand new books to children who need them most. The appeal has raised almost £3,500 (with Gift Aid). This has greatly helped the campaign team to distribute over 9,000 books during the festive giving period. A huge thank you to everyone who has contributed so far!
All children need and deserve to own new books. As the cost-of-living bites, these gifted books are a huge help. Staff and volunteers from local organisations that help distribute books have told us how much your support helps.
A Community Grocer in Sharston helps families keep the cost of the weekly food bill down, making it easier for them to put food on the table. Members with children receive a book when they visit. They said,
"Members are people in the Wythenshawe community who are really struggling to make ends meet. To be able to offer them beautiful books for their children is an absolute blessing, as they do not have the money to buy books themselves."
255 books were donated to Emmie's Kitchen. They provide food and support to parents and carers staying with poorly children in the Royal Manchester Children's Hospital. Emmie's Kitchen said,
"Thank you so so much! Parents in hospital really appreciate receiving and sharing their books – it's a welcome break from very difficult times. Thank you for your continued support."
The Know Africa CIO foodbank, which works in Baguley, Sharston & Woodhouse Park said,
"Thank you for this, because it seems like kids have no books nowadays because everything is online. But even with changing times, we believe our children should still read a book, even if it is once in a lifetime."
Hideout Youth Zone, in Gorton and Abbey Hey, received 400 books. They host a Christmas meal for their most vulnerable members, specifically targeting those on free meals, looked after children, young carers and young people with additional needs. They said,
"Your books would be a great part of the Christmas offer at the club."
Nurturing Foundations, based in Harpurhey, received 105 books. They have a vision for the future where individuals, especially young people, in Greater Manchester have the aspirations, resilience, and skills to flourish and the confidence to play an active role in civic life. They told us,
"We are preparing Christmas packs for young people and the books will be included as gifts. We always encourage reading in our programmes and are extremely grateful that we can gift books during this festive period to young people. Thank you for the books! We will be giving them to all our young people who love to read for Christmas."
Openshaw Salvation Army run an emergency food bank for people in crisis, along with support with form-filling, job hunting, a listening ear and endless brews. They said,
"We love having these excellent books to give away. People are so grateful."
The book gifting campaign doesn't stop after Christmas, it continues throughout the year, so there is still time to contribute, if you haven't already. Just £5 could provide one brand new book for a child to own and read this winter. £10 could provide two books for a struggling family.
To donate, visit www.justgiving.com/campaign/bookgifting
Thank You!